Smile Makeover – Campbell, CA
Transforming Smiles for Greater Confidence
When it comes to cosmetic dentistry, there are a wide variety of solutions available. While many patients may opt for one service over another, there are times when patients with severe aesthetic problems need more than one method of treatment. Dr. Karen Ho can combine these cosmetic services to create a smile makeover in Campbell. From porcelain veneers to cosmetic bonding to teeth whitening, there are a number of ways Dr. Ho can transform your smile, so you, once again, have the confidence you deserve. To find out how you can get started on a smile makeover of your own, contact our office.
What Options are Available for a Smile Makeover?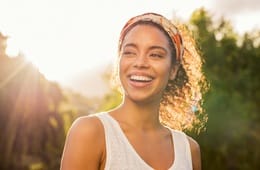 Your oral health is important to us, and your cosmetic dentist in Campbell wants to do everything she can to ensure you have a healthy and happy smile. We have patients who come to us with teeth that are severely damaged by injury or decay. Feeling hopeless, we like to reassure them that they do have options, and if one is to improve their appearance, we can do just that with a smile makeover.
Some available services that Dr. Ho may combine in a smile makeover include:
Porcelain Veneers
Teeth Whitening
Metal-Free Restorations
Cosmetic Bonding
Am I a Good Candidate for a Smile Makeover?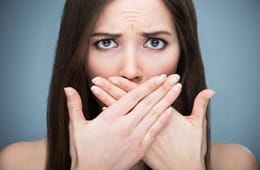 When meeting with Dr. Ho, she will evaluate your smile and discuss which cosmetic and restorative services are right for you. Once the two of you have settled on the right solutions, she will begin to map out a treatment plan to match your goals.
But are you a good candidate for a smile makeover? Well, let's find out. If you answer yes to any of the following, you may find a smile makeover to be exactly what you need:
Do you have chipped or cracked teeth?
Are you missing a tooth or teeth and have good bone support?
Are you unhappy with stains or discoloration on your teeth?
Do you have gaps between your teeth or find that your teeth look too short?
What Should I Expect?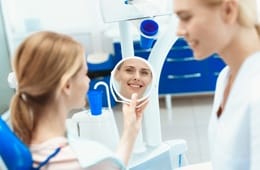 This question largely depends on your personalized treatment plan. No matter which options you choose to transform your smile, your dentist in Campbell will lay out all the necessary information during your initial consultation, such as:
The types of procedures you will need
How many appointments you can expect to attend
Whether or not you will need anesthesia or sedation for any of the procedures
The materials used should you need veneers, dental crowns, bridges, implants, or a partial
The recovery time for each service
The one thing you can always expect is to be completely comfortable during your visit. Additionally, Dr. Ho and her team take pride in offering our patients transparency when determining the cost of treatment. In fact, our team is happy to work with your dental insurance company to understand your coverage and determine what or if the insurance company will pay for regarding your treatments.