looking for a new dentist?
Exceptional Dental Experiences in Campbell
Taking care of your smile through routine oral healthcare shouldn't have to be a dreaded process. Dr. Karen Ho and her dedicated team believe strongly in creating a better, more enjoyable appointment process for patients from all over the Bay Area. Whether you are interested in preventive care, emergency dentistry, dental implants, or anything in between, our office near you is always friendly, low in pressure, and focused on providing quality you can wholeheartedly rely on.
skilled, caring & compassionate
A Nearby Dentist Who Cares
Dr. Karen Ho has been practicing dentistry since 2001, and there's nothing she loves more than helping people smile brighter through conservative, personalized care. She places a big focus on preventing problems before they start with preventive services, such as comprehensive checkups and cleanings, while also utilizing the latest technology in the field for highly comfortable and precise treatment. You'll never be rushed in and out the door here in Campbell – instead, she hopes to form a trusting relationship with every patient that lasts for years to come, whether you want a basic exam or to undergo a complete smile transformation with veneers.
Meet the Dentist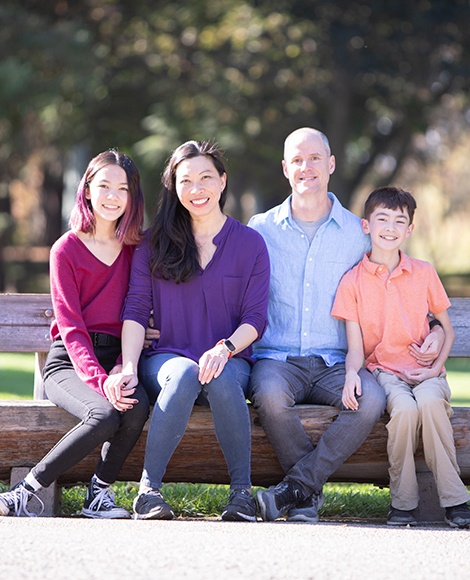 "I had such a great experience today at Dr. Ho's office. Although it was only my third time there, I felt like I've been going there longer than that! - everybody was very welcoming and professional. Dr. Ho is knowledgeable, patient and compassionate. She understood my fear of any kind of discomfort or pain and made sure I was comfortable throughout the whole procedure. I no longer have such an intense fear of going to the dentist- thanks to her! I really respect the work that she offers and, most importantly, her kindness! Thank you so much for the best dental experience ever!"
Diem T.,

Los Gatos, CA
"By far the best dentist I've found. My last dentist moved out of the area and I was on the search for someone who treated their patients like family. I found that with Dr. Karen Ho. She and her staff are so gentle and kind. They take the time to get to know you and when making recommendations for treatment they never push the most expensive treatment option. Instead they focus on treatments that are just enough to fix the issue. I will be a patient for life."
Stacey H.,

Chula Vista, CA
"Dr. Karen Ho is amazing! She's sooo friendly, extremely thorough (and tells you what's she's doing as she does it), keeps excellent records (when she told me I needed my most recent cavity filled she referenced back 6 years to when she started following the area), she's filled two of my cavities without numbing (at my request), and I've never had an issue with billing (they have you pay your portion at the time of service, so no bills!)"
Cassie B.,

San Jose, CA
Read More Reviews
featured dental services
How Can We Help You?
Every person's smile is different – that's why you'll never find a "one size fits all" treatment plan here in Campbell. From quality preventive services and replacing dentures to cosmetic dentistry, our team works closely with every patient nearby to determine their unique needs, concerns, and goals, recommending treatment as needed when it's a genuinely good fit. To learn more about what we can do for you, please explore the situations below:
dentistry meant
to mimic nature
Biomimetic Dentistry
Contrary to how some dentists approach their work, dental care doesn't have to include invasive procedures and major restorations. Dr. Karen Ho has always believed in providing conservative solutions whenever possible to preserve our patients' natural smiles. In fact, she believes in this philosophy so much that she has joined the Academy of Biomimetic Dentistry to bring tooth-saving alternative treatments and techniques to our patients. With us, you can be sure that your smile will remain naturally beautiful and strong!
Learn More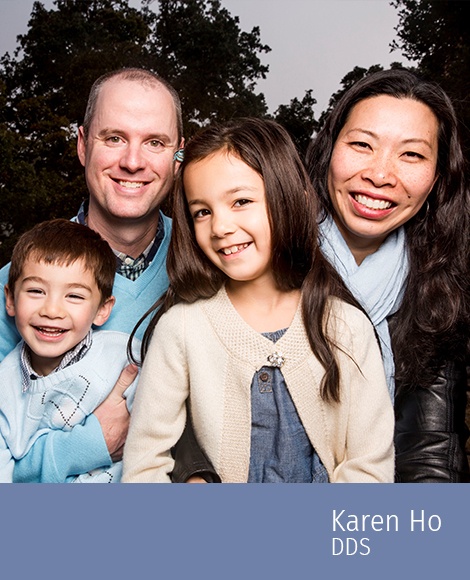 dental insurance
& financing
Making Great Dentistry Affordable
When choosing a dentist's office to visit, patients shouldn't have to grapple between the quality they deserve and a cost that won't strain their wallet. Thankfully, our team is here to help make every aspect of your treatment with Dr. Ho as smooth and stress-free as possible, including the financial aspects. Looking for a Delta dentist near you? We are proud to be an in-network provider with this insurance carrier, and we welcome most PPO dental insurance plans. No insurance? Payment plans are also available upon request. Regardless of which financial option is best for you, you can rest assured we will provide guidance in understanding the cost of your care so there are never any surprises!
Explore Your Options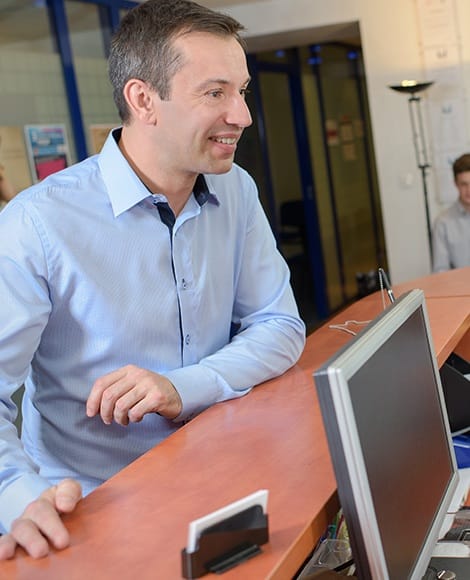 Frequently Asked Questions - Campbell, CA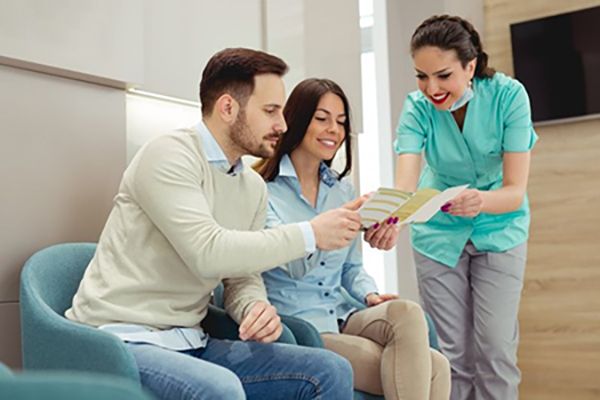 Dr. Karen Ho and the rest of our team are always interested in getting to know new patients or new potential patients. If you'd like to find out more about us so you can determine whether we'd be a good fit for your dental needs, then calling us is the most effective way to answer your questions. However, if you don't have the time to call, don't worry. We've included the answers to some frequently asked questions below.
How Do I Get Emergency Dental Care?
If you suddenly find yourself with a mouth injury or severe toothache, your first order of business should be calling our office. A member of our team will be happy to provide you with basic first aid instructions over the phone and schedule you for an emergency visit as soon as possible, often on the same day. From there, Dr. Ho can take a look and come up with a personalized treatment plan to relieve your pain.
While you might be tempted to go to the ER for urgent dental problems, ER staff members are often not equipped to handle oral health issues. As a result, you might not get the treatment you need in time. For most dental emergencies, call our office instead. The only exception is if your emergency is also life-threatening, such as profuse bleeding or swelling that hinders your breathing. In that case, you'll need immediate medical treatment.
How Can I Find a Female Dentist?
If you're a woman, then you understandably want to receive medical care from someone who understands your unique problems. Fortunately, dentistry is no longer a male-dominated field. In fact, about one-third of all dentists currently working in the United States are female. Plus, more than half of all current dental school students are female.
As with almost anything you're looking for, Google is a wonderful place to start. Searching for phrases like "female dentist near me" or "female dentist in [your location]" will deliver precise, useful results.
How Do I Find the Best Place to Get Dental Work Done?
There is no dentist who is universally "the best." Everyone has different needs, and the ideal dentist for you will depend on what qualities you're looking for. In most cases, you'll want a dentist who accepts your insurance, is close to home, and keeps their office safe, clean, and professional.
Then, you should consider which services you're interested in. Do you just need a checkup and cleaning? Cosmetic work? Major restorative care? Check which services the dentist offers.
You'll be happy to know that our office is not only incredibly safe, but insurance-friendly. We're in-network with Delta Dental Premier, but we'll maximize your benefits for virtually all other PPO plans. Dr. Karen Ho is also able to offer a variety of procedures in-house. Whatever she can't perform herself, she'll refer you to a trusted specialist to give you the quality care you deserve.
How Much Does a Dental Checkup and Cleaning Cost in Campbell?
The cost of a dental checkup and cleaning can vary from patient to patient, depending primarily on the state of your oral health and your insurance coverage. Without insurance, the average cost of a checkup and cleaning in the United States is between $200 and $350. However, most dental insurance companies will cover 80-100% of the cost. We also offer low-interest financing through CareCredit to help you maintain a healthy smile without breaking the bank.

@drkarenhooo
Follow Us on Insta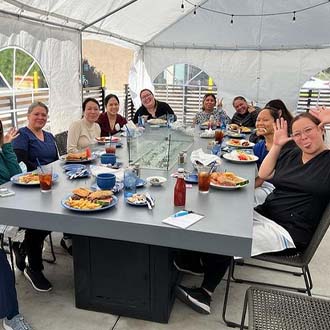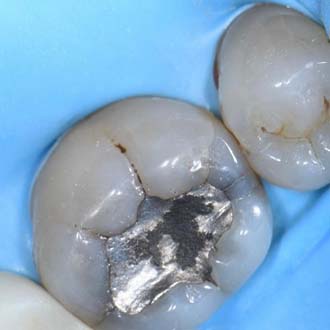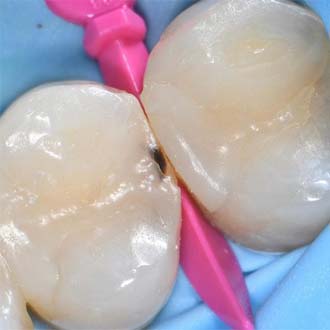 Stay in the Loop!
Visiting Our Campbell Practice is Easy!
Is it time for your appointment? You can find our office at 1930 S Bascom Ave #220 in Campbell. We are just a short drive from I-880 and I-280, which allows us to welcome patients looking for a dental practice in San Jose, Santa Clara, and Cambrian Park as well! Our office is directly across from the Trader Joes, near Marshalls, The Habit Burger Grill, and Philz Coffee. For additional instructions on locating our office, give us a call!