Porcelain Veneers – Campbell, CA
Experience a Dazzling Smile Makeover
Strong and natural-looking porcelain veneers can quickly transform your imperfect smile, and Dr. Karen Ho offers these beautiful dental restorations to patients at her Campbell, CA dental office so that they can achieve complete confidence. Patients often choose porcelain veneers as a solution to cosmetic smile problems because this one treatment is so versatile and comprehensive.
Why Choose Karen Ho DDS for Porcelain Veneers?
Comprehensive Cosmetic Improvements
Durable, High-Quality Porcelain Materials
Personalized & Minimally Invasive Treatment
What are Porcelain Veneers?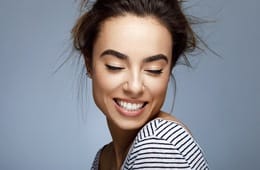 If you've got stains that don't respond to teeth whitening, cracks, slight gaps, misshapen teeth, or numerous other cosmetic issues, porcelain veneers are an amazing solution. Shaped like teeth, these thin shells of porcelain will fit right over the front of the teeth that you would like fixed, replacing your imperfect smile with natural-looking results.
Your porcelain veneers will be hand-crafted by experienced dental lab technicians with whom we've built trusting relationships. We believe you'll be completely satisfied and pleased with the results you achieve at our Campbell, CA dental office. Our team will walk you through the entire process, from consultation to completion, to make sure that you end up with the exact smile you're seeking. We maintain a comfortable environment too, which really adds to your overall experience at the office of Karen Ho, DDS.
The Benefits of Porcelain Veneers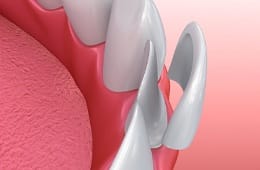 Porcelain veneers offer our patients numerous advantages, including:
Confidence: If you've been hiding your smiles for photos, porcelain veneers will make you want to flash your pearly whites for any occasion.
Appearance: Dental porcelain reflects light like natural teeth, and best of all, it is relatively stain-resistant, allowing patients to enjoy white smiles for years to come.
Comfort: Gum tissue tolerates dental porcelain well, so you won't experience discomfort when getting adjusted to your new smile.
Personalization: We can create your veneers to cover numerous flaws, literally reshaping your teeth into the smile of your dreams.
If it sounds like you could benefit from porcelain veneers, call our office today for a consultation!
Are You a Candidate for Porcelain Veneers?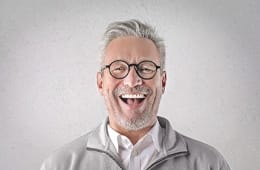 Candidates for porcelain veneers will typically have numerous cosmetic flaws that are taking away from their beautiful smile. If you have permanently discolored, misshapen, slightly crooked, chipped, or cosmetically damaged teeth, porcelain veneers could be the perfect solution. The best way to know if you're a candidate is to visit our office for an in-depth consultation. During this visit, Dr. Ho will carefully examine your smile and talk to you about your desired goals. After, she'll be able to make a proper recommendation.
The Cost of Your Porcelain Veneers Treatment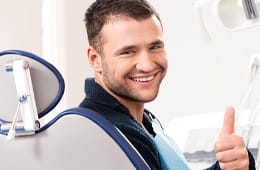 If you're considering this treatment, you may be wondering about cost. Unfortunately, it's hard to give a precise estimate without examining your mouth first. The best way to receive a price is to visit our office for a consultation with our experienced cosmetic dentist. Dr. Ho will look over your smile and examine the imperfections in your teeth before creating a personalized treatment plan that includes cost.
Understanding the Cost of Veneers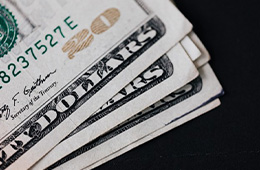 Veneers are attributed to a hefty price tag, but you don't have to be a movie star or celebrity to revamp your smile. Although they may cost more than other procedures, they can be the most affordable solution because you can fix several issues using one procedure. Dr. Ho strives to keep a beautiful smile within everyone's budget. She'll create the personalized plan you need to transform your teeth without it costing you an arm or a leg.
Veneer FAQs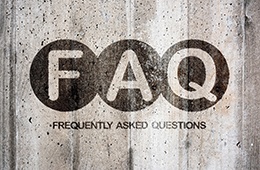 Veneers in Campbell are a great solution to give you the picture-perfect smile you desire. Although you know they can drastically enhance the appearance of your teeth, you might still have some concerns before you're ready to commit to them. Here are the answers to a few of the most common questions patients ask us about veneers to feel confident about the decision you're making for your smile.
Learn More About How to Handle Common Dental Emergencies
Are veneers permanent?
Unfortunately, veneers aren't permanent because they will need to be replaced about every 10 years. Although they aren't permanent, they also aren't reversible. A small amount of enamel must be removed from your teeth during the bonding process. Since enamel can't regenerate, your teeth will always need to be covered by a restoration, whether veneers or crowns. Thankfully, your veneers can last for a decade or longer with the right care, so you won't need to pay for new ones often.
How many veneers will I need?
There isn't any way to determine how many veneers you'll need without first having a consultation with your cosmetic dentist in Campbell. It is possible to attach a veneer to a single tooth, such as to fix a chip; however, the overall goal of the procedure is to improve your smile as a whole. As a result, it's common to need 6 to 8 veneers to ensure your teeth look symmetrical. In some cases, patients can need as many as 10 or 12 depending on their goals. We'll explain how many you'll require after assessing your smile and learning more about the results you want.
Do veneers feel like real teeth?
Porcelain allows veneers to be thinner than ever, so they won't have any effect on the way your teeth feel. In fact, many patients say they don't even notice them when eating or speaking. Your veneers are carefully designed to fit your teeth like a glove using digital impressions. By removing a small amount of enamel during the bonding process, they will sit flush on your teeth. You can rest assured they won't protrude to cause any discomfort. They are smooth to prevent causing any irritation to the soft tissues inside of your mouth.
Does dental insurance cover veneers?
Veneers are considered an elective procedure; therefore, your dental insurance likely won't cover their cost. There are some exceptions, such as if veneers are deemed medically necessary. This is often the case if your veneers need to be replaced because your teeth must always be covered by restorations. If applicable, we'll work on your behalf with your insurance company to file the necessary claim forms to offset the amount you need to pay out-of-pocket.
Can you whiten veneers?
Veneers made of porcelain are stain-resistant, so you won't need to fret about them becoming discolored; however, your underlying teeth can still darken. Unfortunately, at-home and professional whitening treatments won't have any effect on the color of your veneers. If you notice they aren't as bright as they used to be, we can replace or reshade them.