Dental Implants – Campbell, CA
Replace Missing Teeth Seamlessly & Permanently
Have you been struggling with an incomplete smile for far too long? With dental implants, you can regain a full set of strong, attractive replacement teeth that can potentially last for a lifetime. Dr. Karen Ho has partnered with a network of oral surgeons and periodontists in the area, ensuring that you'll receive the highly specialized care you deserve every step of the way. If you'd like to begin to process of rebuilding your smile with a long-lasting solution, please contact us today to schedule your initial consultation for dental implants in Campbell, CA.
Why Choose Karen Ho DDS for Dental Implants?
Collaborative Treatment Approach with Trusted Dental Implant Specialists
Insurance Welcome & Dental Financing Offered
Dentist with 20+ Years of Experience
What Are Dental Implants?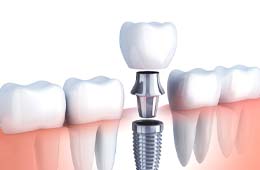 Dental implants are unique in that instead of merely sitting on top of the gums or remaining teeth, they are embedded within the jawbone, allowing them to function exactly like the roots of your natural teeth. A dental implant itself is a small titanium cylinder that one of our partnered specialists surgically positions in your jaw. It then fuses with the surrounding bone tissue, essentially becoming a part of your body. At that point, it can support any number of replacement teeth that stay firmly in place for decades to come.
The 4-Step Dental Implant Process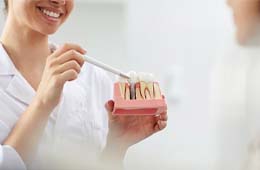 The long-term success of dental implants relies on having the right foundation. This requires a multi-step treatment process to replace both the root and crown of a tooth. Although every plan varies, it will take several months to complete your smile. While it may take longer than other methods, it's time well spent to ensure your new smile lasts forever. Dr. Ho will explain each step in your treatment, so you understand what lies ahead before you commit to the procedure.
Here's a basic rundown of the four steps of the dental implant process:
Benefits of Dental Implants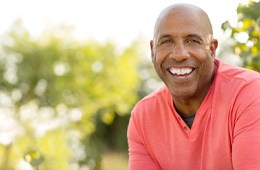 There are many reasons why dentists recommend dental implants for tooth replacement, including the following that you can read about in more detail below. We're sure once you have a better understanding of why so many people choose them to rebuild their smile, you'll be looking forward to your future consultation with Dr. Karen Ho! While this is not an exhaustive list of the benefits dental implants offer, they certainly are the most notable ones to consider.
Who Dental Implants Can Help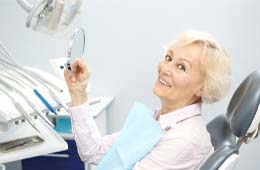 It's possible for the entire spectrum of tooth loss to be treated with dental implants in Campbell. Since this solution includes the roots of the teeth, it can replace any number of lost pearly whites, from a single tooth to an entire mouthful. Plus, this treatment is versatile enough that most patients are good candidates, or can at least become so after some preparatory work. If you are eligible for dental implants, Dr. Ho can walk you through a step-by-step treatment process so that you fully understand how your new smile will be created.
Understanding the Cost of Dental Implants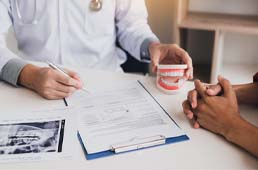 Every patient's reconstructive journey with dental implants will be different from the next, and there are several factors that can influence the overall cost, including how many implants are needed, whether abutments are necessary, and the type of restorations crafted. Because of this, Dr. Ho will need to perform a comprehensive evaluation before providing a detailed breakdown of the expected cost. While implants may seem like a significant investment, it's important to remember that their aesthetic value, function, and longevity are all outstanding. In many cases, they can last for life without the need for costly repairs and replacements, unlike more traditional services.
Dental Implant FAQs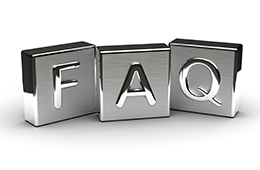 Although you'd like to enjoy the benefits of dental implants in Campbell for yourself, it's normal to have several concerns before you're ready to commit to them. We understand, which is why we'll explain everything during your consultation to ease any apprehensions. While you wait for your appointment, here are the answers to a few frequently asked questions.
Maintaining & Caring for Your Dental Implants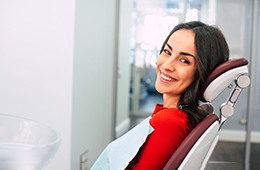 Once you've received your dental implants, you'll naturally want to do what you can to help them last as long as possible. Fortunately, this is simpler than you might think; caring for dental implants isn't much different from taking care of your natural teeth! If you follow the tips listed below, you'll be able to protect your new teeth so that you can enjoy the benefits of an implant-supported smile for years to come.