Cosmetic Dentistry – Campbell, CA
Enjoy Your Ideal Smile at Last
While oral health is always a top priority for our dental team, we also understand that brighter, more attractive teeth can give patients a much-needed boost of confidence as well. That's why Dr. Karen Ho offers several cosmetic services here in her Campbell practice. She'll be happy to discuss the goals you have in mind for your smile during an initial consultation and recommend treatment options that fit your desired image best. Please contact us today to get started.
Why Choose Karen Ho DDS for Cosmetic Dentistry?
World-Class Dental Team
Personalized Smile Makeover Plans
Metal-Free Restorative Materials
Good Candidates for Cosmetic Dentistry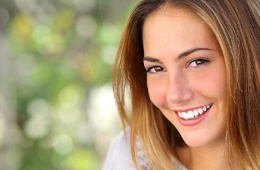 One common question that patients ask is whether or not cosmetic procedures are right for them. But in order to answer that question for you, we need a chance to look at the current condition of your smile. That's why we encourage anyone who is interested in cosmetic dentistry to schedule an appointment with Dr. Ho. This dedicated meeting is crucial to understand your goals and to plan what will come next.
Porcelain Veneers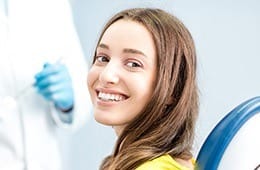 Porcelain veneers can be a comprehensive solution to a wide variety of cosmetic concerns! These custom-made restorations are designed to cover just the front surfaces of requested teeth as a thin shell, hiding years of stains, chips, cracks, gaps, crookedness, and more behind a flaw-free, seamlessly natural-looking replacement. In addition to being beautiful, veneers are also highly durable and will resist staining over time even better than natural enamel can.
Teeth Whitening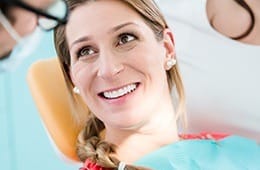 If you're feeling unhappy with your smile's current shine because of dark staining, yellow discoloration, or general dullness, professional teeth whitening is available here in Campbell upon request. NiteWhite is a highly effective take-home kit that features custom-made oral trays and bleaching gel that can be used safely and comfortably while sleeping. After a couple of weeks of diligent use, your tooth enamel should be noticeably brighter in color.
Metal Free Restorations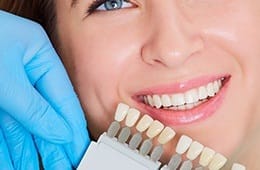 Are you in need of a new dental crown or similar restoration? Thankfully, dark metals don't have to be the default for these types of treatments any longer. Dr. Ho primarily offers metal-free ceramics for the ideal marriage of lasting durability and confident aesthetics. In addition to their increased attractiveness, these types of restorations are also very comfortable within the mouth and 100% biocompatible.
Cosmetic Bonding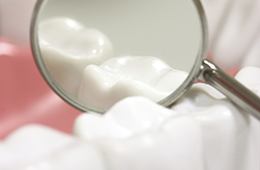 If you'd like to make small cosmetic changes to your smile on a quick deadline, cosmetic bonding may be the right option. Dr. Ho will apply tooth-colored composite resin to the requested area of the smile, using it to cover stains, chips, thin cracks, gaps, and other frustrating flaws conservatively. While this treatment is not as long-lasting as porcelain veneers and metal-free restorative work, it can usually be completed in just one appointment for maximum convenience.
Smile Makeover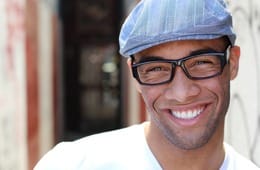 If you are unhappy with the look of your smile, you don't have to continue going through life hiding from the camera or the crowd. Dr. Karen Ho offers patients the opportunity to completely transform their appearance with a smile makeover in Campbell. Using a variety of cosmetic dentistry services, you can feel confident in your appearance once again.
Understanding the Cost of Cosmetic Dentistry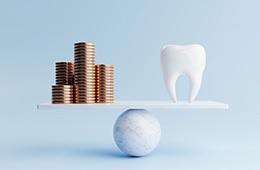 Even if you want cosmetic dentistry, perhaps its price worries you. Fair enough – dental insurance doesn't usually cover its procedures. Truthfully, though, the cost of cosmetic dentistry varies by patient; you'll need to see Dr. Ho for an exact estimate. From there, our office will take every measure to make your care affordable. In particular, we'll review the available services and financing options at your consultation. To learn more, just keep reading or call us today!
Cosmetic Dentistry FAQs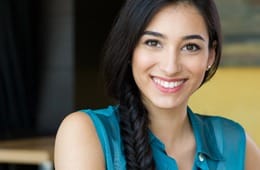 If genetics, poor oral hygiene habits, or trauma has left you with less than perfect teeth, your cosmetic dentist in Campbell can bring new life to your smile. Improving the appearance of your teeth is a great way to invest in your self-esteem; however, Dr. Ho understands you have several questions before you are ready to commit to a treatment. She takes the time to explain your options and address any concerns you have during your consultation. In the meantime, here are the answers to a few of the most common questions about cosmetic dentistry to ensure it is right for you.
What Cosmetic Procedures Will I Need?
Dr. Ho evaluates the health and appearance of your teeth while discussing your desired results to create a personalized treatment plan. The procedures you need vary based on your individual case and the goals you have for your smile. You may benefit from:
Porcelain veneers
Teeth whitening
Metal-free restorations
Cosmetic bonding
Smile makeover
Will My Dental Insurance Pay for My Treatment?
In years past, it was unheard of for dental insurance to cover a cosmetic procedure. Although it is still rare, there are more instances where you can use your benefits. Now, cosmetic and restorative dentistry often overlap. As a result, if your dentist in Campbell, Dr. Ho, determines a cosmetic treatment is necessary to restore the health of your tooth, your insurance may cover a portion of the cost. If a procedure only offers aesthetic benefits, it typically is not covered by dental insurance. Common treatments that may be included under your plan include metal-free restorations and cosmetic bonding.
How Much Will I Pay for My New Smile?
Despite what you may have heard, cosmetic dentistry is more affordable than ever. In fact, people from all walks of life are choosing to transform their teeth with elective services. Unfortunately, there is no easy way to determine how much you will pay until you have your consultation. The cost is determined by your individual treatment plan. We take the time to discuss the costs of your procedure and your payment options to keep your new smile within your financial means.
How Can I Pay for Cosmetic Dentistry?
There are several options to keep your treatment within your budget. We work on your behalf with your insurance company to maximize the value of your benefits. We file the necessary claims and paperwork to utilize any coverage to reduce the amount you need to pay out-of-pocket.
We accept a variety of payment options to cover any remaining balance, including third-party financing with CareCredit. Based on your credit's approval, you are given the funds you need to pay for your treatment. You then repay the balance using a payment plan that accommodates your budget.
How Long Will It Take?
The duration of your treatment varies depending on your procedure. In some cases, you may only need one appointment, but more invasive procedures may require multiple visits, like porcelain veneers. Dr. Ho explains how long you can expect the process to take to reach your goals.