Dentures – Campbell, CA
Reliable, Cost-Effective Tooth Replacement
If you need to replace one or more teeth, a full denture or partial denture can improve your health and the overall quality of life. Dentures make it possible for people missing all of the teeth along an arch to once again eat and speak normally. Dr. Karen Ho in Campbell, CA will guide you through every phase of the tooth replacement process to make sure that you get the care you need. It's important to keep in mind that not replacing missing teeth can have detrimental long-term effects on your oral and overall health, so don't put off exploring your options.
Why Choose Karen Ho DDS for Dentures?
Implant-Retained Dentures for Superior Fit
Trustworthy Team of Specialists
Latest in Digital Technology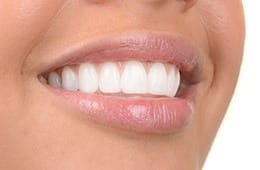 Dentures offer removable tooth replacement for an affordable and flexible treatment option. Removable oral appliances are easy to care for, and today's dentures are made from lightweight and well-fitting materials for optimal comfort. Partial dentures clasp to remaining teeth, while your full denture will rely on naturally occurring suction to remain in place (although you can supplement this natural suction with denture adhesives for even more reliable stability).
Dr. Ho will take great care to fit your denture or partial precisely to your jawbone. A great fitting denture will make a huge difference in its function and comfort. Also, the dental lab that creates your denture or partial will make sure to use the most modern materials so that your prosthetic looks and feels natural. The process is simple – we will first take impressions and send the information we gather during your first appointment to a well-trusted dental lab. Then, once the denture or partial is complete, you'll return to our office for a fitting. We'll make any necessary adjustments at that time, and then you'll be on your way with a brand-new, fully functional smile!
Contact our Campbell, CA office to discuss dentures, partials, or any of our other tooth replacement options with Dr. Ho. We'll make sure to help you choose the method that best fits your oral health, lifestyle, and budget.